Our management team and board of directors have exceptional credentials and extensive experience in the Latin American pharmaceutical industry.
Partner with Us
From go-to-market strategy and registration to access and long-term market presence, M8 is a purpose-built biopharmaceutical platform that supports the entire development-commercialization continuum.
Work with Us
Our motivated team fosters a supportive and positive culture fueled by the will to bring value to the patients of Latin America.
Saulo Xavier
Chief Compliance Officer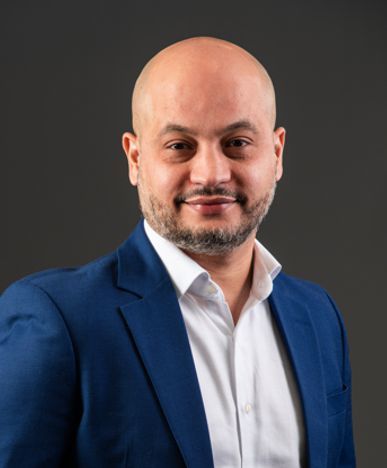 Saulo Xavier
Chief Compliance Officer
Saulo joined m8 in 2017, with more than 15 years of domestic and international experience in Legal & Compliance issues. Along 12 years at Kimberly-Clark, he honed his Legal & Compliance expertise and worked his way up to a legal manager position. In 2015, he had an abroad experience, during which he gave legal support to countries in Central America. Saulo holds a BA in Law from the Universidade Presbiteriana Mackenzie (Brazil), a specialization in Contract Law and master's degree in Labor Law from Pontifícia Universidade Católica in São Paulo (PUC-SP).