Partner with Us
From go-to-market strategy and registration to access and long-term market presence, M8 is a purpose-built biopharmaceutical platform that supports the entire development-commercialization continuum.
Work with Us
Our motivated team fosters a supportive and positive culture fueled by the will to bring value to the patients of Latin America.
M8 Pharmaceuticals obtains market authorization for Barlo® (Carragelose®) nasal spray in Mexico
Aug 01, 2023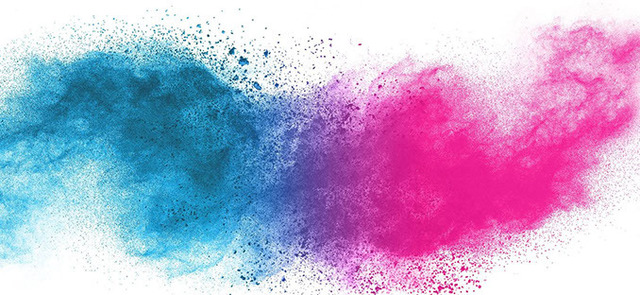 M8 Pharmaceuticals obtained market approval for distribution and marketing of a Carragelose® nasal spray in Mexico Launch of the product under the trade name Barlo® is planned for the upcoming season High-potential Mexican OTC (over-the-counter) cough & cold market holds significant Carragelose revenue potential KORNEUBURG, Austria, Aug. 1, 2023 /PRNewswire/ -- M8 pharmaceuticals is pleased to announce the market approval of a Barlo® (Carragelose®) nasal spray in Mexico. In 2021, Marinomed announced a licence agreement with the Latin American based specialty biopharmaceutical company M8 pharmaceuticals for the distribution of Carragelose nasal sprays in Mexican and Brazilian markets. M8 is responsible for pursuing the local market authorization and marketing of the product in the region. The approval Barlo® (Carragelose®) nasal spray has now been granted in Mexico, which clears the way for a market launch. The product will be available under the trade name Barlo®, is envisaged for the next season. With a population of over 130 million, Mexico is Latin America's second largest OTC and Rx market. The Mexican consumer healthcare market is forecasted to keep growing at an annual rate of 8-10%, reaching 5 billion USD by 2035. With a share of 32%, cough, cold and allergy is the leading Mexican OTC segment and represents a significant sales potential for Carragelose products.
Joel Barlan, CEO of M8, commented: "We are very pleased about the recent approval of the product by COFEPRIS and are now in the midst of launch preparations. We continue to build a market leading respiratory franchise in Mexico and throughout Latin America focused on bringing novel therapeutic solutions to patients and prescribers."
Andreas Grassauer, CEO of Marinomed, commented: "We are very satisfied to have received the marketing authorization with our strong partner M8, while regulatory requirements for these products became more demanding worldwide. This supports one of our main strategic goals, which is to sustainably grow our Carragelose business, by closing gaps on the world map, targeting new indications and developing new products. Recently, we reported positive clinical data for the use of Carragelose in allergic indications, announced the launch of a new Carragelose eye drop product, obtained a new patent and are now expanding our respiratory product repertoire in Mexico. This is all great news and we are encouraged to continue this growth path and capitalize on this successful platform."
Carragelose has been well established as safe, effective and broadly active way to prevent and treat viral respiratory infections. Several studies have shown the virus-blocking effectiveness of Carragelose against a variety of respiratory viruses, such as rhinoviruses, Influenza A or Coronaviruses, including SARS-CoV-2. Carragelose is available in nasal and throat sprays as well as lozenges and has been outlicensed to partners in over 40 countries.
About Carragelose®: Carragelose® is a sulfated polymer from red seaweed and a unique, broadly active virus-blocking compound. It is known as a gentle, effective, and safe prevention and treatment of various viral respiratory infections. Several clinical and preclinical studies have shown that Carragelose® forms a protective layer on the mucosa that prevents viruses from infecting cells. Laboratory and clinical data have demonstrated that Carragelose® can also inhibit the spreading of SARS-CoV-2.1,2 Marinomed is the holder of the IP rights and has licensed Carragelose® for marketing in Europe, North America, Australia, and parts of Asia and Latin America. Marinomed's portfolio of Carragelose®-containing nasal sprays and oral products can be accessed at https://www.carragelose.com/en/portfolio/launched-products, scientific publications on Carragelose® at https://www.carragelose.com/en/publications.
About M8 PHARMACEUTICALS M8 is a specialty biopharmaceutical company focused on licensing, marketing and distributing innovative and established therapeutics in Latin America: Brazil and Mexico. We aim to become the preferred pharmaceutical partner for the licensing of high-value innovative and proven therapies across our main therapeutic areas CNS, Respiratory, Cardiometabolic, Immunology, Gastroenterology, Onco-hematology and Rare Diseases. Our mission is to provide the people of Latin America with access to the proven and innovative medicines they need to transform their lives. For further information, please visit: https://www.m8pharmaceuticals.com
For more inquiries please contact:
Joel Barlan
Chief Executive Officer T: +52 (55) 4431 2933 us.wm@moksha8.com
Rafael Ferrer
Vice President of Corporate Development & Strategy T: +1 (305) 299 6998 Rafael.ferrer@m8pharma.com
1 https://www.dovepress.com/efficacy-of-a-nasal-spray-containing-iota-carrageenan-in-the-postexpos-peer-reviewed-fulltext-article-IJGM
2 https://www.marinomed.com/en/news/marinomed-biotech-ag-shares-positive-clinical-trial-results-for-iota-carrageenan-nasal-spray-in-the-prevention-of-covid-19-1