Partner with Us
From go-to-market strategy and registration to access and long-term market presence, M8 is a purpose-built biopharmaceutical platform that supports the entire development-commercialization continuum.
Work with Us
Our motivated team fosters a supportive and positive culture fueled by the will to bring value to the patients of Latin America.
m8 Pharmaceuticals and Gennisium Pharma announce an exclusive License and Distribution Agreement of an orphan hybrid drug for the treatment and prevention of apnea of premature newborns in Mexico and Brazil
Apr 28, 2020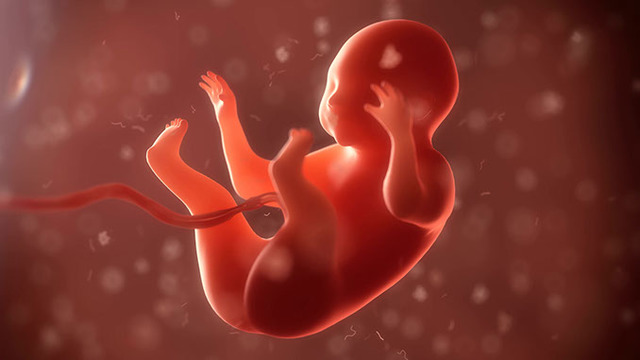 Through this agreement, moksha8 strengthens its respiratory portfolio and entry into the Neonatology area.
Gennisium Pharma expands its presence in the most important markets in Latin America: Mexico and Brazil
April 28th, 2020.- The US Pharmaceutical Company m8 Pharmaceuticals and the French Corporation Gennisium Pharma today jointly announced that they have entered into an exclusive agreement under which m8 has the exclusive rights to register and commercialize a more suitable formulation of an already existing orphan drug for apnea in Mexico and Brazil, actually the most commonly used medication for treatment and prevention of apnea of prematurity (AOP). Additional pipeline products for the treatment of conditions prevalent in premature newborn patients are also included in this partnership.
Apnea of prematurity (AOP) is a condition in which premature infants, born before 34 weeks of gestational age, stop breathing for 15 to 20 seconds and can be accompanied by hypoxia or bradycardia in serious episodes. The incidence of AOP is inversely correlated with gestational age and birth weight: seven percent of neonates born at 34 to 35 weeks gestation, 15% at 32 to 33 weeks, 54% at 30 to 31 weeks, and nearly all infants born at less than 29 weeks gestation or 1,000 grams exhibit AOP.
According to World Health Organization, an estimated 15 million babies are born too early every year, that is more than 1 in 10 babies. The in-utero development is disrupted for premature newborns, giving birth to infants with immature organs. Most of these immaturities involve some complications which are often interrelated, and this situation impacts the growth, maturation and ultimately healthy development of preterm infants.
Most proposed therapeutic solutions stem from adults treatments and are often not suitable to this vulnerable patient population. Specific treatments and prophylactic therapies for neonates are underdeveloped by the pharmaceutical industry, making important to provide and expand medications that responds to critical health needs of preterm infants.
This agreement is aligned with both companies'strategic imperatives and they shall begin working together with immediate effect to bring these solutions to Latin American patients.
Joel Barlan, m8's CEO, said: "We are delighted to be working with Gennisium Pharma. This new partnership represents a significant addition to our portfolio and within our strategy; in one way, it will allow us to strengthen our Orphan Drug portfolio and further consolidate our presence in Neonatology area, thus bringing benefits to other sectors of the population. By working with Gennisium Pharma we will be able to demonstrate our ability to leverage the knowledge and our unique expertise to establish and make grow leading products. Also, it will help to advance our mission of improve the lives of patients with more access to better treatments, specifically in Brazil, one of the 10 countries with the greatest number of preterm births". Furthermore, Franck Pigache, Gennisium Pharma's CEO mentioned: "We are very pleased to have signed this licensing agreement with m8, a successful company with several years of experience in registering and marketing medicines on niche and orphan drugs in Brazil and Mexico. We intend to build up a dedicated business for neonatology and prematurity therapeutic area from m8 within these countries. Our first product should be approved by European Health Agency (EMA) by the end of the year in AOP and the current exclusive agreement reflects our willingness to expand our presence outside Europe with key partners".
The partnership represents the opportunity for further collaboration between companies and constitutes a solid pillar for their growth strategy.
About GENNISIUM PHARMA
Gennisium Pharma is a French pharmaceutical company based in Paris and specialized in development, registration and commercialization of special medicines for Neonatology with global reach. Our mission is to provide health care professionals and neonatal intensive care units with novel and suitable formulations of medicines needed to prevent or treat neonatal diseases and conditions. About M8 PHARMACEUTICALS m8 is a specialty pharmaceutical company focused on licensing, marketing and distributing innovative and established therapeutics in the two largest Latin America markets: Brazil and Mexico. m8 is a Montreux Equity Partners portfolio company.
About MONTREUX
Montreux Equity Partners is a private investment firm focused on making growth capital investments in the leading companies of tomorrow. Its portfolio companies address the most compelling trends in global health. The firm is currently investing out of its sixth fund.
For more information please contact:
m8 Pharmaceuticals Inc, Joel Barlan Chief Executive Officer T: +52 (55) 4431 2933 us.wm@moksha8.com
Rafael Ferrer Vice President of Corporate Development T: +1 (305) 299 6998 rafael.ferrer@moksha8.com