Partner with Us
From go-to-market strategy and registration to access and long-term market presence, M8 is a purpose-built biopharmaceutical platform that supports the entire development-commercialization continuum.
Work with Us
Our motivated team fosters a supportive and positive culture fueled by the will to bring value to the patients of Latin America.
Luye Pharma Grants Exclusive Promotion Rights to Moksha8, Deepening Strategic Presence in Latin America for CNS Business
May 14, 2020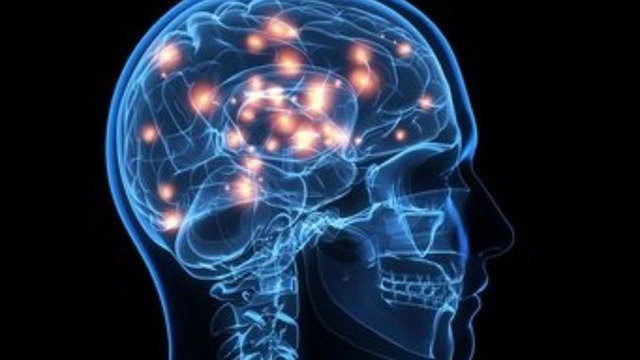 Increasing accessibility of Seroquel® and Seroquel XR® in Brazil and Mexico
Luye Pharma Group today announced that it has entered into an exclusive promotion agreement with Moksha8 Brasil Distribuidora e Representação de Medicamentos Ltda. and Moksha8 Farmacéutica, S. de R.L. de C.V., two subsidiaries of Moksha8 Pharmaceuticals (Moksha8), granting exclusive promotion rights to Moksha8 in Brazil and Mexico, for the two central nervous system (CNS) drugs: Seroquel® and Seroquel XR®. Brazil and Mexico are the two largest economies in Latin America; meanwhile the region is one of the high potential emerging markets identified as offering solid opportunities for Luye Pharma to deepen its global presence in the CNS business.
Seroquel® (quetiapine fumarate, immediate release) and Seroquel XR® (extended release formulation) are atypical anti-psychotic (AAP) medicines with antidepressant properties. The main indications for Seroquel® are the treatment of schizophrenia and bipolar disorder. Seroquel XR® is also approved in some markets for major depressive disorder and generalized anxiety disorder.
Luye Pharma is eager to further develop its strengths in key therapeutic areas, including CNS and oncology, bolstering a competitive portfolio in major international markets to improve capacity for global business operations, and to explore added growth potential. Latin America is one of the emerging markets which Luye Pharma regards as holding promising development prospects. Opportunities for pharmaceutical industry growth in this region are widely recognized.
According to IQVIA, the market size of Latin America's pharmaceutical industry is projected to grow from $55 billion in 2018 to $76 billion in 2023 with a Compound Annual Growth Rate of 7%. Brazil and Mexico are the two largest countries in Latin America, accounting for 70% of the region's pharmaceutical market, seeing year-on-year growth rates of 9.3% and 8.4%, respectively in 2019. Also worthy of mention is that CNS drugs occupy a considerable portion of the pharmaceutical market in Latin America, accounting for $4.5 billion in 2019.
With Moksha8's wealth of experience in promoting CNS drugs in Brazil and Mexico, Luye Pharma believes that its powerful business network and resources in the two countries will lead to strong growth for Seroquel® and Seroquel XR®. Based on existing mature commercial resources, the partnership will also enable many more of Luye Pharma's new CNS drugs to enter Latin America in the future, accelerating the commercialization of these drugs in the local markets and making them more accessible to local patients.
Currently, Luye Pharma has and continues to build a strong pipeline of CNS drugs covering multiple treatment indications, including depression, Parkinson's disease, schizophrenia, bipolar disorder, Alzheimer's disease, and others, with a number of investigational drugs already in the late clinical trials and NDA phase in the U.S., Europe, Japan and other major global markets. In addition, the company also boasts a number of established products in this field, with business covering over 80 countries and regions, including major pharmaceutical markets such as China, the U.S., Europe, and Japan, as well as many fast-growing emerging international markets. Luye Pharma is determined to build a competitive CNS portfolio together with the upcoming pipeline drugs, generating synergy which will help to accelerate the company's pace of expansion in this therapeutic field.
About Luye Pharma Group
Luye Pharma Group is an international pharmaceutical company dedicated to the R&D, manufacturing and sale of innovative medications. The company has established R&D centers in China, the U.S. and Europe, with a robust pipeline of over 40 drug candidates in China and more than 10 drug candidates in other international markets. Along with a number of new drugs and formulations in the central nervous system and oncology therapeutic areas currently under study in the U.S., Europe and Japan, Luye Pharma has reached high-level international standards in novel drug delivery technologies including microspheres, liposomes, and transdermal drug delivery systems, as well as actively making strategic developments in the fields of biological antibodies, cell therapies and gene therapies, among others.
Luye Pharma is developing a global supply chain of 8 manufacturing sites with over 30 production lines in total, establishing GMP quality management and international standard control systems. With more than 30 products covering the central nervous system, oncology, cardiovascular, metabolism and other therapeutic areas, business is conducted in over 80 countries and regions around the world, including the largest pharmaceutical markets - China, the U.S., Europe and Japan, as well as in fast growing emerging markets.
For more information, please visit: www.luye.cn/lvye_en